Tomas Cervenka, avid cyclist and CEO of MTBIKER, explains why they use Brightpick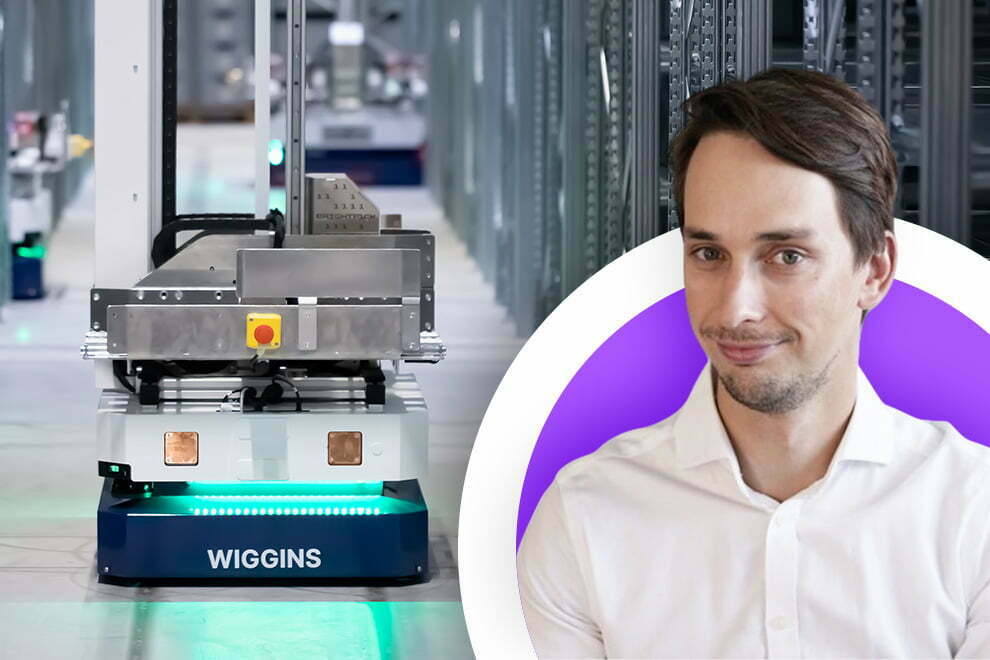 MTBIKER is an exciting cycling company. Tell us more.
Tomas Cervenka: MTBIKER is the largest cycling eshop in Slovakia and one of the largest in central Europe. We founded the company in 1998 as the first cycling portal in the region. Today, we sell everything from bicycles to spare parts and apparel to customers in central Europe with a primary focus on our domestic market. We also have two retail stores in Slovakia and we will soon open a third one.
That is great. And how is order fulfillment important for your business?
TC: We ship more than 200,000 orders per year across 60,000 products. Similar to other online retailers, the pandemic greatly increased our sales volumes, which have continued to grow in 2022 and 2023. As a result, warehousing and order fulfillment are the most labor-intensive functions in the company and make up a large part of our operating costs.
Why did you automate your order fulfillment?
TC: We recently moved into a larger warehouse, approximately 5,000 sqm in size. While our old warehouse could be operated by a handful of people, our new warehouse would've required a larger labor force. In addition, the larger warehouse area would've increased travel distances for our workers considerably, forcing them to walk tens of kilometers each day. That was unacceptable to us so we decided to automate the replenishment, storage and picking process. Now our employees focus on more complex and less physically demanding tasks such as sorting and scanning incoming goods, returns management, packaging and outbound. As a result of the automation, no people lost their jobs.
Tell us more about why you decided to implement Brightpick.
TC: We looked at various cube and AMR solutions on the market. The main reason we chose Brightpick was how easy it is to scale – all we need to do is add more robots and shelving, which can be assembled in hours. This enabled us to reduce our upfront capital investment and invest in additional capacity gradually when we actually need it. With other solutions, we had to predict throughput three years in advance because we could not scale as easily.
We can also easily move the Brightpick solution to a different warehouse in the future without incurring a significant cost. In addition, the solution can operate even without robots, in case of a catastrophic system failure.
So how do your warehouse associates feel about Brightpick?
TC: After an initial period of distrust, our people now enjoy working with their robotic colleagues. Brightpick has significantly decreased the need for them to travel long distances in the warehouse (even with Brightpick, we still store some larger items directly in pallet racks). And with Brightpick's ergonomically designed Goods-to-Person stations, our pickers can stay seated practically all day and do not need to bend down when picking items. They also enjoy how they can safely walk around the aisles even when there are robots traveling around. Speaking of robots – we renamed each robot after a famous cyclist, so we often see some interesting races and overtaking maneuvers just like in the World Tour!
How specifically did Brightpick benefit your operations?
TC: Before installing Brightpick, our picking process was entirely manual. We had a positional system with barcodes and path optimisations, but as we started storing more products and increasing volumes, there was no easy way to optimize the positions which increased picking times.
Brightpick has brought many advantages. It greatly reduced the distances that warehouse workers have to walk every day (and consequently the weight of bins they have to lift or push). It increased the density of our storage as robots require narrower gaps between racks and reach much higher. We can also scale the storage area relatively easily using multiple levels or mezzanines.
In addition, Brightpick integrates nicely with our existing processes, doesn't have any complicated building or layout requirements and is a lot simpler to operate and maintain than the other solutions we looked at. Brightpick has made the fulfillment process so easy that practically anyone can do it with minimal training.
Our operation has also become more efficient – the picking error rate has been drastically reduced, enabling us to better prioritize orders based on real-time order volumes, time of day and current packaging capacity.
Read Case Study

About Brightpick
Brightpick offers AI-powered robots for warehouses to easily automate every stage of ecommerce and e-grocery order fulfillment. The innovative robots enable warehouses of any size to fully automate order picking, consolidation and dispatch, as well as stock replenishment. The Brightpick solution takes weeks to deploy and enables companies to reduce their picking labor by 95% and cut picking costs by half. Headquartered near Cincinnati, OH, Brightpick is part of Photoneo Brightpick Group, which has more than 300 employees and 5000 technology installations across the US, Europe and Asia. For more information, contact us here.