E-Grocery
Make e-grocery
profitable
Improve profitability and offer customers better prices by reducing your fulfillment costs
Easily automate order picking, consolidation and dispatch using our AI-powered warehouse robots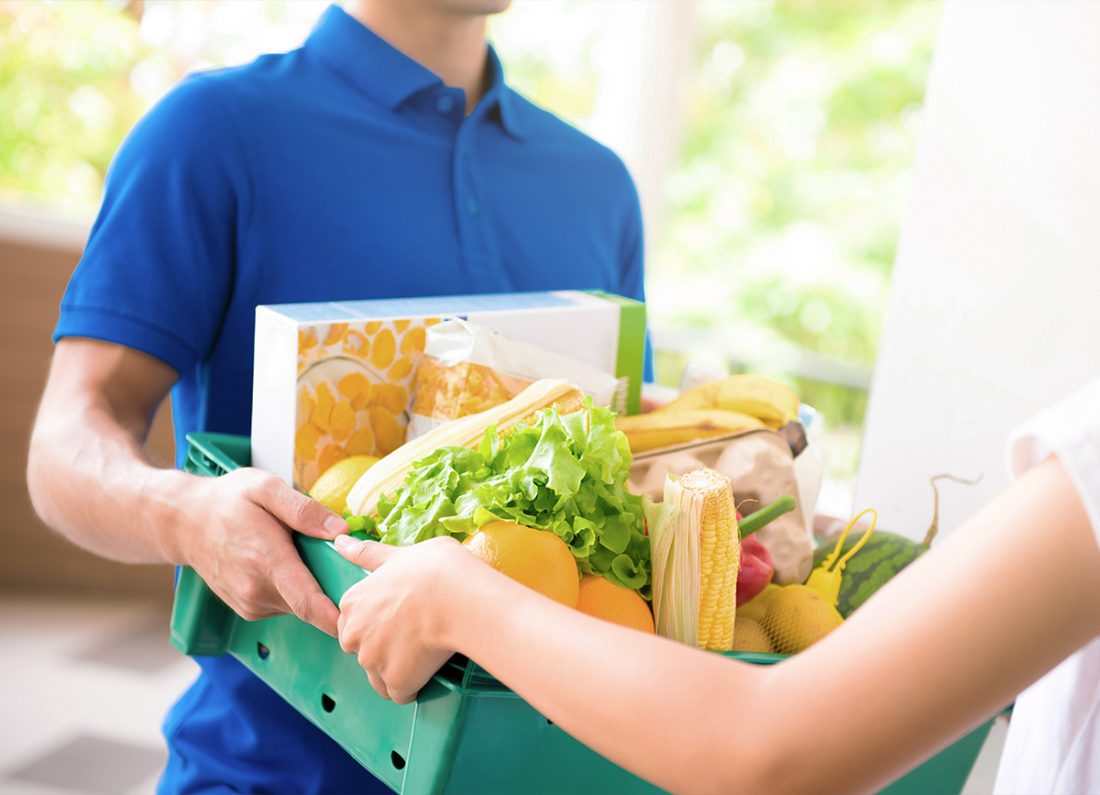 Why e-Grocers need automation
Common challenges for e-grocers
Lack of profitability in online sales High picking and last mile costs hurt profitability
Demanding customers Demands for faster delivery, added convenience and more delivery slots during peak hours
Complex supply chain High volumes and multiple picking zones increase operational complexity
Expensive labor High cost of warehouse labor limits growth and profitability
Picking errors High error rates reduce customer satisfaction
How Brightpick helps
Minimizes labor requirements
Cuts picking and fulfillment costs
Eliminates human picking errors
Speeds up order picking
Enables warehouses to grow volumes without adding footprint
Increases customer and employee satisfaction
79%
of grocers rate "Improve picking efficiency" as their #1 profitability lever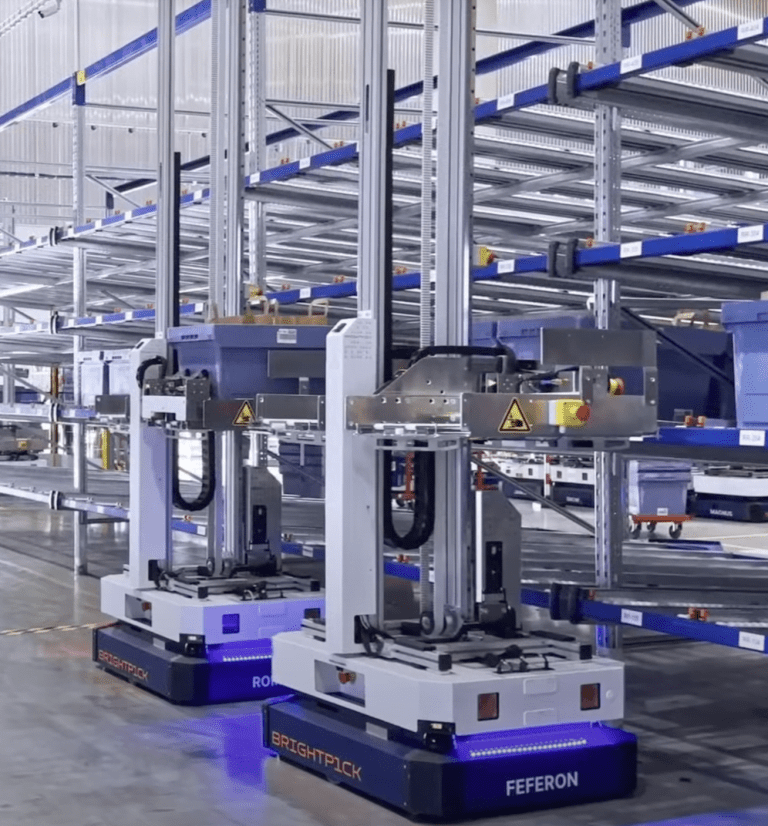 Case study
Knuspr buffers and dispatches orders using Brightpick robots
Knuspr is one of Germany's fastest-growing e-grocers.
The company has large average order sizes consisting of dozens of items per order. Its Munich fulfillment center holds more than 12,000 SKUs and has multiple picking zones to accommodate different types of products.
Knuspr was looking for a flexible robotic solution to automate the post-pick order buffer, consolidation and dispatch process.
Brightpick provided a flexible solution that enabled KNUSPR to:
Dispatch 20% more orders during peak hours
Reduce labor for order consolidation and buffer to zero
Extend warehouse operations to 18 hours per day
Eliminate human errors from the dispatch process
Read the full case study
We needed automation to make our operation more efficient, stable and scalable. We selected Brightpick because of the fast design and installation time, stable and high-performing product and robot-as-a-service pricing model.

Ales Malucha

Chief Automation Officer at Rohlik Group
Impact
How will Brightpick
make my job easier?
Executive Leadership
Achieve profitability in your e-grocery business by reducing picking and fulfillment costs
Improve customer satisfaction by delivering orders faster and offering more slots during peak hours
Protect brand reputation by eliminating human error
Reduce business risk and flex with the market by easily scaling volumes without heavy upfront investment
Director of Operations
Improve KPIs and reduce performance variability in your operations
Reduce operating costs by optimizing labor spend, increasing productivity, and eliminating human errors
Deploy automation in weeks without disrupting ongoing operations
Supply Chain Manager
Smooth out intraday peaks by picking and buffering orders in advance
Get work done faster with fewer human touches, higher accuracy, and increased throughput
Increase volumes without having to grow your workforce
Improve employee morale by simplifying the workload and upskilling your associates
Continuous Improvement
Quickly deploy automation that can be installed and operational in weeks
Easily integrate the automation with your existing WMS or ERP
Modular, scalable, flexible design enables you to deploy in various-sized warehouses, single or multi-levels, greenfields and brownfields
Ecommerce Manager
Improve customer experience by always delivering your orders accurately and on time
Offer customers more delivery slots

during peak hours by increasing capacity
Warehouse Manager
Say goodbye to long walks by letting Brightpick Autopickers pick the items for you
Accelerate your career by working directly with innovative technology
Go home on time knowing the work is complete with the help of Brightpick Autopickers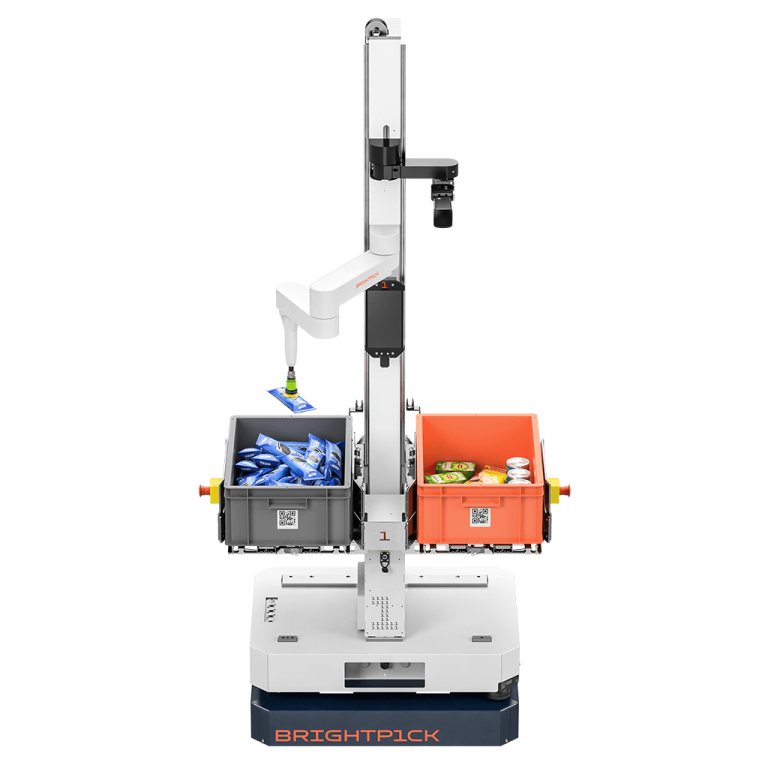 Return on investment
Positive ROI
from day 1
Eliminate upfront capital investment with robots-as-a-service (RaaS). With RaaS, a simple monthly fee covers the entire Brightpick solution, including installation, hardware, software and maintenance. You can even temporarily rent additional robots to increase throughput for peak season.
We manage everything so you can focus on what matters most: serving your customers.
Learn more
Immediately cut operating costs and achieve positive ROI on day 1.
Install automation without incurring any capital expenses.
Expand your warehouse capacity on demand by simply adding more robots and shelving.
Temporarily rent additional robots to increase throughput for peak season
Guaranteed throughput and performance.
24/7/365 support, always with the latest features and software.