Order picking
Brightpick Autopicker
Eliminate picking errors, reduce fulfillment costs and pick customer orders faster
Easy-to-install mobile robot that fully automates order picking and replenishment
Brightpick Autopicker
Order picking reimagined
Brightpick Autopicker is the only mobile robot in the world that robotically picks and consolidates orders directly in the warehouse aisles.
The robot uses a patented two-tote design to retrieve storage totes from shelving and robotically pick items into an order tote.
In contrast to other fulfillment robots, Brightpick Autopicker does not need to travel back and forth to centralized picking stations, which means faster picking and higher throughput.
Features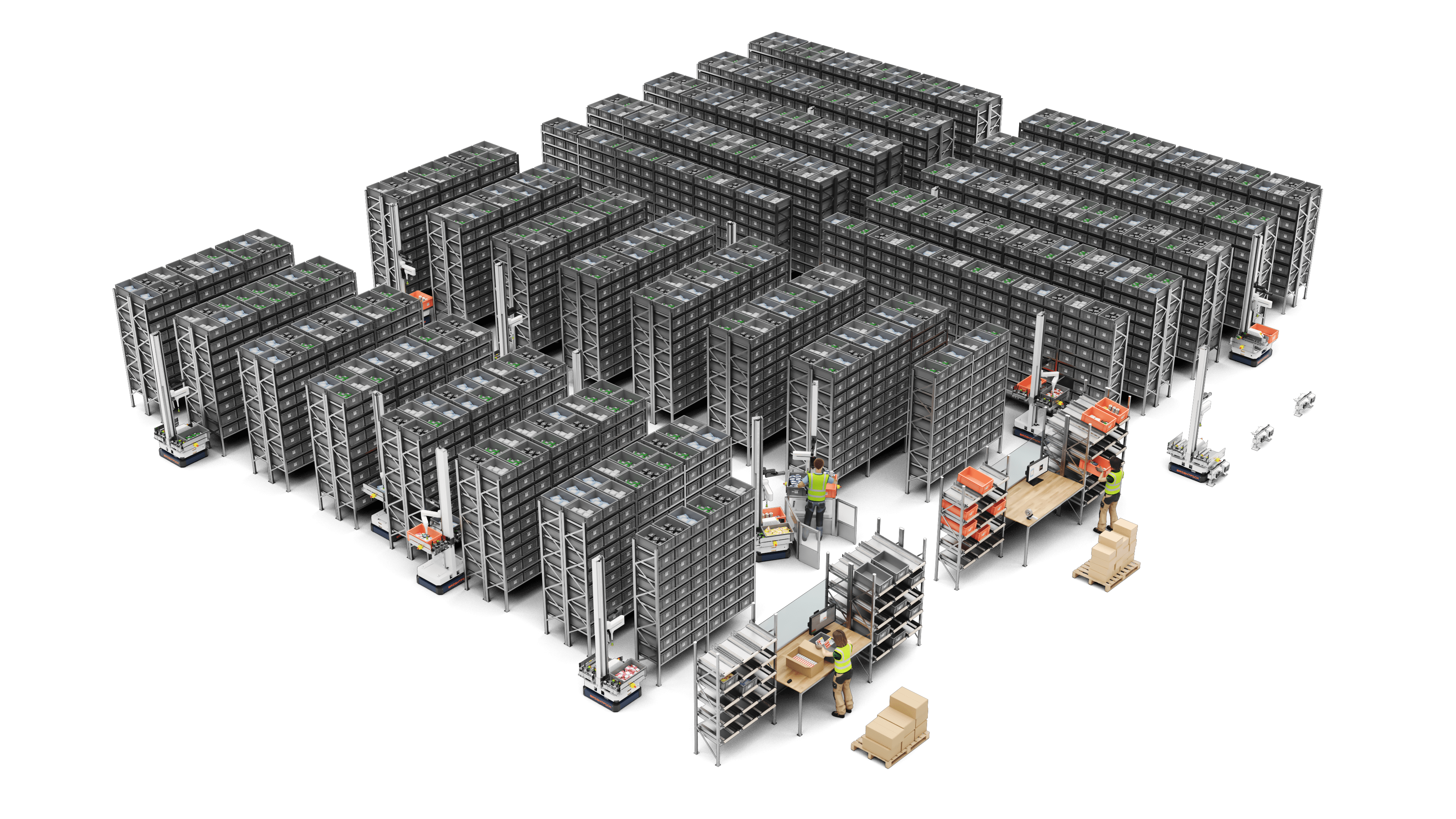 INSTALLATION
Build it like Lego
Brightpick Autopickers work with standard shelving and totes – like the ones you find in your local hardware store.
This enables fast deployment and easy integration with any warehouse environment, including existing facilities and mezzanines.
There are no special flooring, fencing or fire safety requirements. The robots use LiDAR for navigation and do not need QR codes or other guidance systems.
---
Robotic picking
Maximize efficiency
Brightpick Autopicker can reliably pick ambient and chilled groceries, pharmaceuticals, medical devices, packaged goods, cosmetics, electronics, polybagged apparel and more. Its advanced AI algorithms have been trained on more than 500 million picks to date and use machine learning to improve with each pick.
In-aisle robotic picking eliminates human picking errors, maximizes labor efficiency and cuts picking times in half.
---
Goods-to-person picking
Never miss a pick
All Brightpick Autopickers come with Goods-to-Person capabilities for heavy or oddly-shaped items, and autonomously find the nearest human picking station to complete a pick if needed.
Brightpick Autopicker can also be used for other tasks such as pallet picking, stock replenishment, dynamic slotting, order consolidation, buffering and dispatch
For companies that only need Goods-to-Person picking, Brightpick offers robots without the robotic picking arm.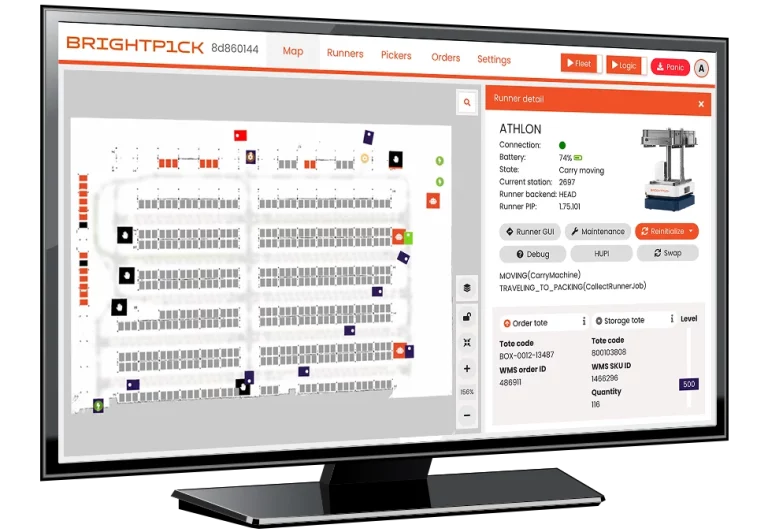 SOFTWARE
The brain that powers everything
Brightpick Intuition software orchestrates and optimizes the entire robot fleet and fulfillment process. It masterminds the entire fulfillment workflow and robot path planning to ensure maximum efficiency and throughput for the warehouse.
Brightpick Intuition is also a critical part of the inventory management process, which includes tracking all totes and SKUs, dynamically slotting totes, and replenishing items when needed.
---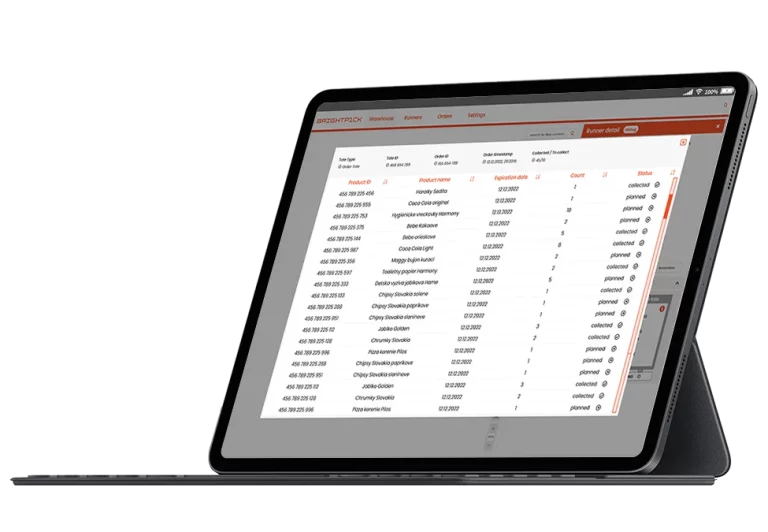 ANALYTICS
Your very own digital warehouse
Brightpick Intuition integrates seamlessly with your WMS or ERP system using standard APIs. The software acts like a digital twin of your warehouse and enables you to view and monitor all the robots and workflows in real time using an intuitive dashboard.
---