Visit Brightpick and meet our team at LogiMAT (April 2023)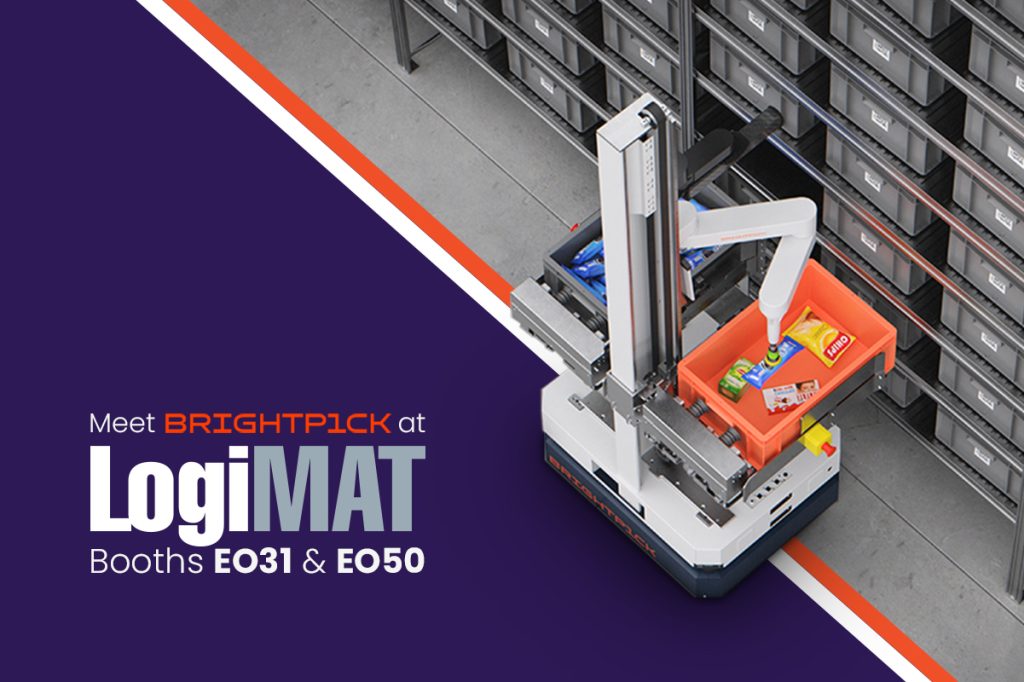 Going to LogiMAT in Stuttgart this month? Make sure you stop by our booths,
EO31 and EO50 (right outside of Hall 1, by the east entrance). We will be
showcasing the recently announced Brightpick Autopicker.
Our CEO and co-founder, Jan Zizka will be there along with a team of
Brightpick experts to answer any questions you have. You will also meet Branislav
Pulis, Chief Revenue Officer and co-founder, Martin Mrva, Director of
Product and more.
Brightpick Autopicker is the world's first commercially-available autonomous
mobile picking robot for ecommerce and grocery order fulfillment. It is the
only warehouse robot capable of both picking and consolidating orders in the
aisles. Like humans with carts, Brightpick Autopickers autonomously pick and
consolidate orders as they move through the warehouse aisles.
In contrast to other types of automated fulfillment systems, Brightpick
Autopickers do not need to travel back and forth to centralized picking
stations. This means warehouses need fewer robots to fulfill orders, leading
to reduced costs and improved ROI. It is also why Brightpick can deliver a
lower cost per pick than any other solution on the market.
The fully autonomous, end-to-end robotic solution takes less than a month to
deploy, enables warehouses to reduce their picking labor by 95%, and cuts
costs for order fulfillment by half. A typical Brightpick Autopicker fleet
in a warehouse consists of 15 to 100 robots. The entire fleet and
fulfillment process is orchestrated and optimized by Brightpick Intuition
software.
We look forward to seeing you at LogiMAT!