US-Based Netrush Adds Brightpick Robots to Its Fulfillment Center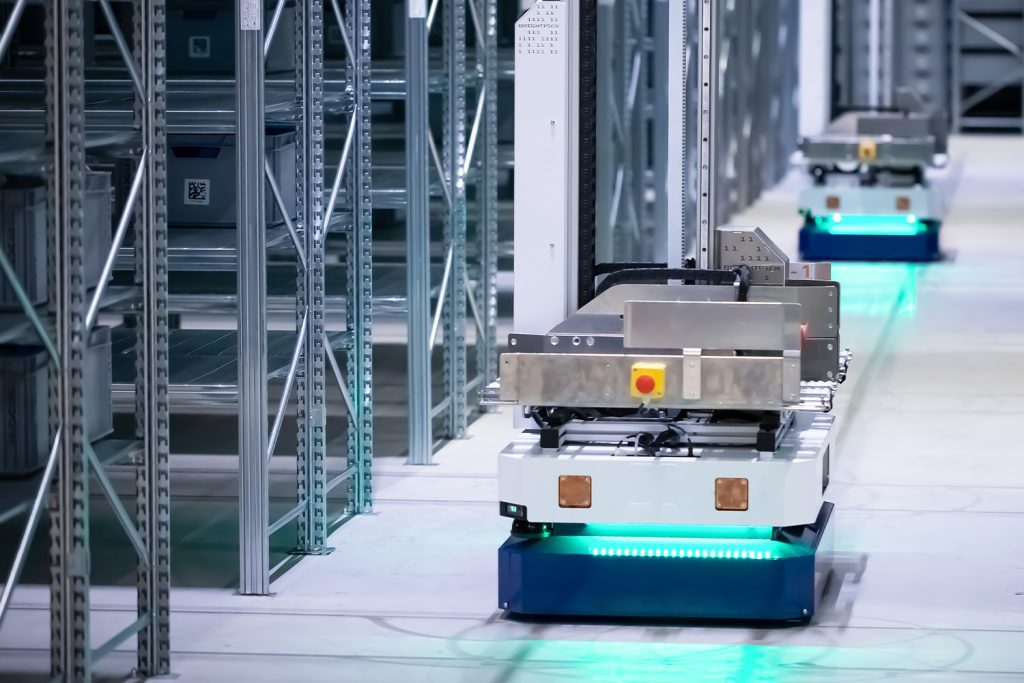 Netrush today announced a partnership with Brightpick to help automate its warehouses. With several processing facilities across North America, Netrush provides integrated retail capabilities including logistics and data science.
In less than a month, Brightpick's autonomous mobile robots will be working the floor of Netrush's Hebron, KY-based warehouse, retrieving storage bins from shelves and bringing them to centralized human picking stations. Like all Brightpick robots, the Goods-to-Person solution works with standard shelving that is assembled in days and can be easily reconfigured as needed.
The Brightpick robots automatically raise the bins to waist height to enable warehouse workers to pick items with minimal effort. In addition, each robot carries a mounted tablet that is within easy reach of the worker and tells them how many items to pick from the bin. Such features not only cut fulfillment errors by more than 90%, they reduce the physical strain on warehouse workers drastically.
"Building a culture to set our people up to succeed has always been a top priority for us," said Shane Atchison, CEO of Netrush. "One of the most critical parts of a growth-focused organization is a great employee experience. With our new Brightpick partnership, we're innovating to deliver a more efficient logistics operations using a combination of smart people and cutting-edge technology."
The Netrush installation is Brightpick's first in the US and we are actively conducting pilots with several companies across the country. Brightpick has already done multiple installations in Europe.