Read what Robotics 24/7 said about Brightpick Autopicker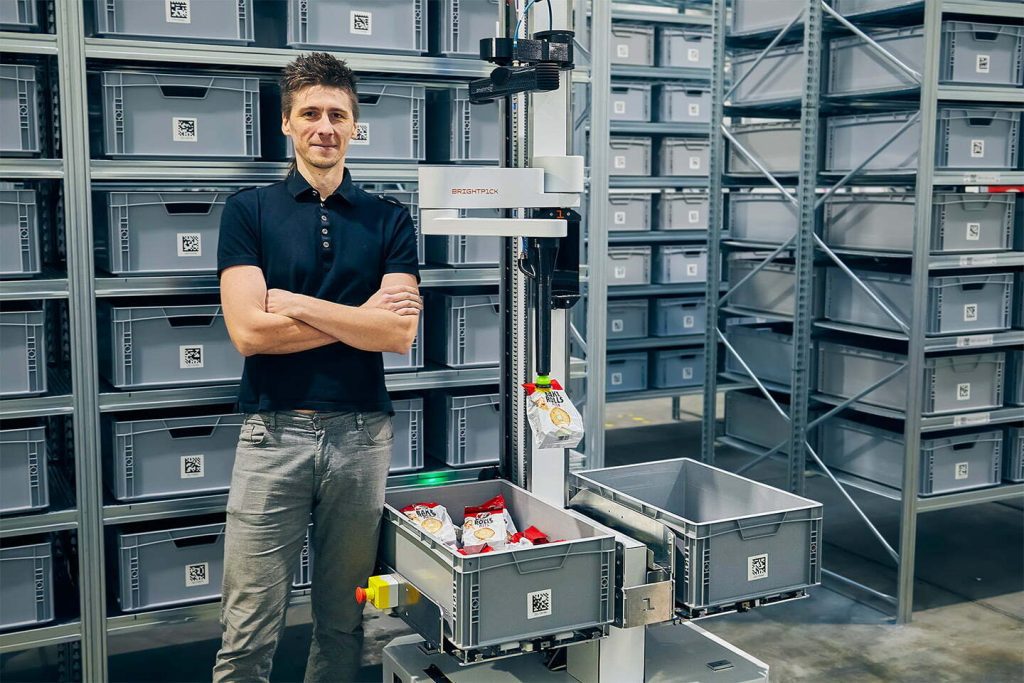 By now most of you have heard about our new Brightpick Autopicker, the world's first commercially-available autonomous mobile picking robot for ecommerce and grocery order fulfillment. When we announced it on February 14, Valentine's Day, the media loved it!
We worked with a few media early so they could write a feature story and one of those was Eugene Demaitre at Robotics 24/7. He had a great and lengthy call with our CEO and co-founder, Jan Zizka, the week prior to the announcement and did a nice job capturing some background information about how the solution came about as well as its underlying technology. For example:
"To get a high percentage of robot-pickable SKUs, we use a combination of 3D cameras and machine learning," Zizka explained. "We started with the best robotic eye on the planet—developed by Photoneo—developed our CMOS [complementary metal-oxide semiconductor] image sensor, and added robotic intelligence."
To learn more, you can read the story yourself. And to stay up to date on our latest news, visit our News page which will always have the most recent news releases and media coverage.
Get started with Brightpick