Brightpick fulfills 100,000th order at Rohlik's Prague fulfillment center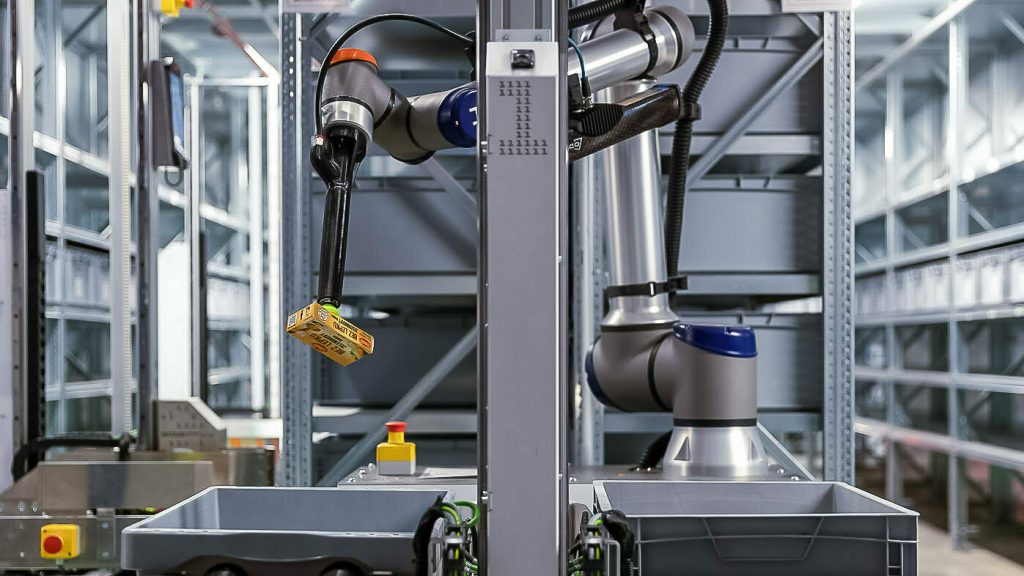 Brightpick has been used in Rohlik's Prague Fulfillment Center since October 2022 and recently fulfilled its 100,000th order there.
Rohlik is one of Europe's largest online grocers, with 1.5 million customers and more than 10 million orders delivered per year. Its Horní Počernice fulfillment center in Prague ships out thousands of orders per day and holds over 18,000 products.
Rohlik installed Brightpick's Goods-to-Robot order picking solution. Brightpick picks and consolidates orders using autonomous mobile robots (AMRs) and robotic picking arms. The installation was done in weeks, required nearly no changes to the warehouse layout and used existing shelving already in place.

About Brightpick
Brightpick offers the world's most efficient warehouse automation solution for ecommerce and grocery order fulfillment. The company's end-to-end robotic solution autonomously picks, consolidates and dispatches orders in large, small and micro fulfillment centers. The Brightpick solution takes less than a month to deploy, enables warehouses to reduce their picking labor by 95%, and cuts costs for order fulfillment by half. Brightpick, headquartered near Cincinnati, OH, is part of Photoneo Brightpick Group, which has more than 300 employees and 5000 technology installations across the US, Europe and Asia. Photoneo Brightpick Group's customers include leading companies such as General Motors, Volkswagen and KUKA. For more information, contact us here.
Get started with Brightpick