Warehouse automation
for grocers
The world's most efficient warehouse automation solution for grocery order fulfillment.
End-to-end robotic solution autonomously picks, consolidates and dispatches orders in large, small and micro fulfillment centers.
make your online sales more profitable
Efficiency drives growth
and profitability.
Online remains the largest growth channel
for grocers. But it's also the most complex
and least profitable one.
Brightpick helps grocers:
99.5%
uptime with 24/7
support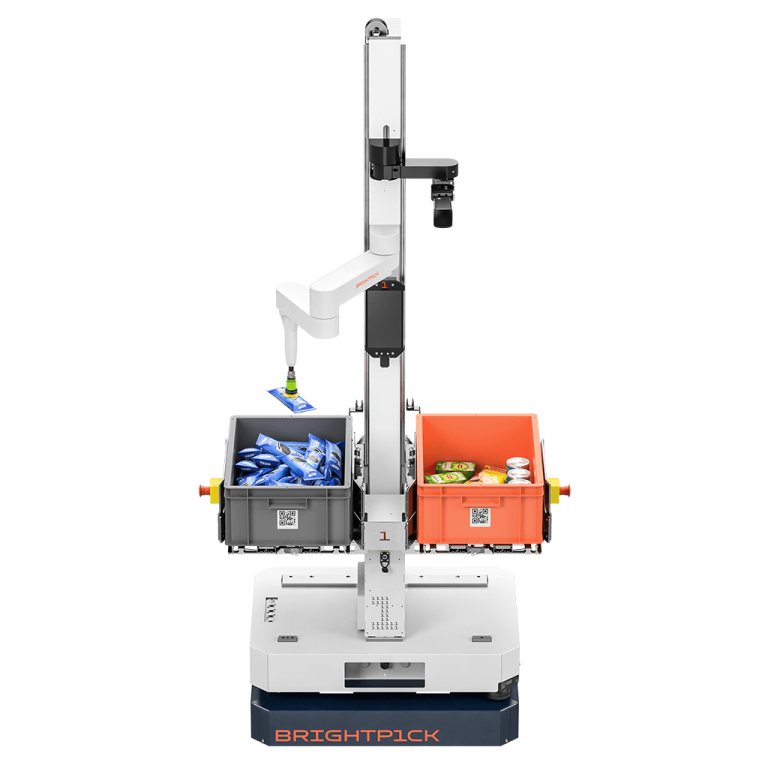 Return on investment
Positive ROI
from day 1
Eliminate upfront capital investment with robots-as-a-service (RaaS). With RaaS, a simple monthly fee covers the entire Brightpick solution, including installation, hardware, software and maintenance.
We manage everything so you can focus on what matters most: serving your customers.
Learn more
Immediately cut operating costs and achieve positive ROI on day 1.
Shift capital expenses for automation to operational expenses.
Purchase only for the throughput you need today and scale with your needs.
24/7/365 support, always with the latest features and software.